Australian High Commission
Malaysia
No 6 Jalan Yap Kwan Seng, 50450 Kuala Lumpur Telephone: (03) 2146 5555 Fax: (03) 2141 5773 [Visa Line – (03) 2166 6550]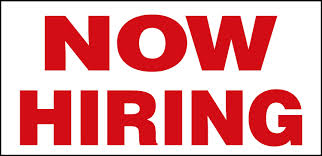 The Australian High Commission does not have any vacancy at the moment.

New toolkit promotes closer regional cooperation in rapid disaster response

30 July: Minister for Justice Michael Keenan announced the completion of the East Asia Summit Rapid Disaster Response Toolkit, a comprehensive guide for regional decision makers for both sending and receiving international disaster assistance. Read more...
An MH17 tribunal: why it is necessary and timely

21 July: Australia and other countries are consulting closely with all members of the United Nations Security Council to seek their support to establish an independent tribunal to hold to account those responsible for the downing of MH17. Read more...
Australia remembers MH17

17 July: Australia remembers all those who lost their lives on Flight MH17. Read more...
Eid ul-Fitr message from the Prime Minister, the Hon Tony Abbott MP

17 July: The Prime Minister of Australia sends his best wishes to Muslims in Australia and across the world who are celebrating Eid ul-Fitr. Read more...
Robb pursuing freer trade in Asia Pacific

12 July: Minister for Trade and Investment Andrew Robb will be in Kuala Lumpur on 13 July for negotiations on the Regional Comprehensive Economic Partnership (RCEP) agreement. Read more...
CPA Australia Congress 2015: Leadership. Strategy. Business.

10 July: The High Commission is pleased to support the 2015 CPA Congress Kuala Lumpur, which will take place on 22 September in Petaling Jaya. Read more...
Minister for Foreign Affairs Julie Bishop's Ramadan message

3 July: In conjunction with the fasting month, Minister for Foreign Affairs Julie Bishop has issued a Ramadan message to Muslims around the world. Read more...
Reflecting on the traditions of Ramadan at Australian Iftar
25 June: The Australian High Commission hosted distinguished Malaysians at an Iftar reception featuring guest speaker, Professor Samina Yasmeen AM, Director of the Centre for Muslim States and Societies, University of Western Australia. Read more...
Ramadan message from the Prime Minister, the Hon Tony Abbott MP
24 June: In conjunction with the fasting month, the Prime Minister of Australia conveys his Ramadan message to all Muslims. Read more...
For more news, please go to the news archive page.

Australians residing abroad for extended periods are encouraged to register with the Department of Foreign Affairs and Trade.
• Travel advice to Malaysia
• General travel advice
• Consular services charter
• Authentications and apostilles
• Taxation

Education Enquiries
For futher information on studying and living in Australia, please visit the Australian Government website, www.studyinaustralia.gov.au. This website provides information on Australian institutions, courses, scholarships, application process, visa requirements and more. For enquiries, please email Malaysia@StudyInAustralia.gov.au.
Distinguished Alumni
The High Commission values the contribution the alumni of all Australian universities bring and endeavours to cultivate stronger and closer links through building and maintaining alumni relations as an important aspect of bilateral education ties between Australia and Malaysia.
We are constantly updating our distinguished alumni database. For more information and registration for future alumni events, please email Ms Patricia Lee.